Wheel Hub Spindles
These hard to ­find, high quality replacement parts provide an extremely cost e‑effective and convenient option instead of dealer direct parts.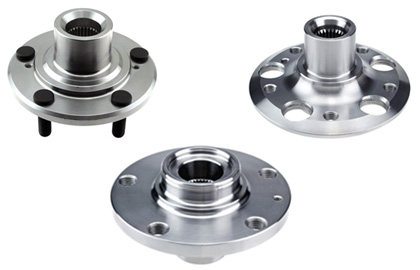 Fit inside wheel bearings without integrated hub assemblies
Manufacturing machines are developed for production of OE hub and wheel bearings.
Steel is supplied from pre-approved mills and is certified for cleanliness, materia composition and microstructure.
Long service life is ensured by advanced quality controls and high-tech production equipment.
Some of them included axle nuts in the packages. Please check with your representative for details, or visit our online catalog.