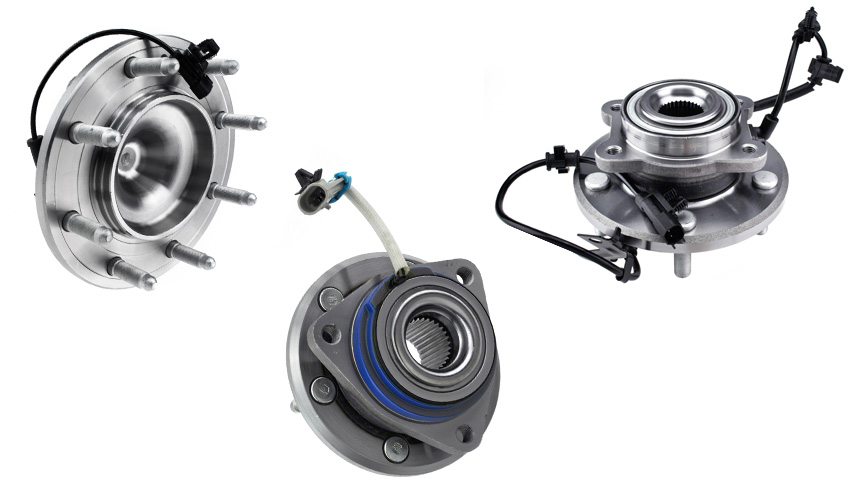 Wheel Hub Assemblies
The performance of a vehicle's wheel depends highly on the performance of wheel hub assemblies. Hub assemblies are safety-critical components on any vehicle. When it's time to replace them, you'll want hub assembly replacements that provide similar performance and quality as the originals your vehicle left the factory with. With many brand alternatives in the market, a smart choice can be difficult. WJB's hub assemblies are tested 100% according to OE specifications to keep your vehicles moving safely and efficiently at an affordable cost. If you're looking for the perfect balance between the price you pay and the performance you receive, WJB is the definite choice.
Manufacturing Process
Bearing assembly using automatic machines
Machines are developed for production of OE hub and wheel bearings
Turning and grinding machines are imported from Europe, Korea and USA for better precision
Products are verified using state of the art in-house test labs
ABS sensor output is automatically checked 100% according to OE specifications after sensor assembly
Rolling element and raceways are measured and selected to ensure the proper bearing preload after assembly
Bearing Features
Steel is supplied only from top quality steel plants with audited cleanliness and material composition
Rolling elements and internal geometry are designed according to OE specifications and verified with fatigue calculations and bench testing
Hubs are designed to meet stringent fatigue requirements to reduce premature failure
All self-retained hub units are tested to maximize the orbital forming strength
Seal material and design is optimized to perform in harsh environments
Quality Features
100% automatic rotating vibration check to identify internal defects or contamination
100% inspection of critical interface dimensions using automatic machines or masks
Factories are certified to ISO/TS 16949
Incoming material and components are tested, measured and inspected to ensure fit and function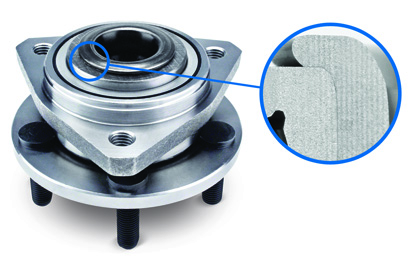 Rolled Formed Hub Assembly
To increase the durability and performance of a hub assembly, and to prevent artificial mistake of improper torqueing, Roll Forming Technology was innovated. Roll forming technology provides precise bearing preload and improved overall strength to the hub assembly for secure clamping to the CV joint and knuckle for optimum vehicle safety
WJB Automotive's Roll Formed Hub Assemblies are manufactured under rigorously controlled manufacturing processes with high quality raw materials to ensure optimal strength and preload.
Precise bearing preload and assembly tolerances
Improves vehicle steering accuracy
Higher dynamic and static loading
Curling Thickness is thicker than average roll formed hub assemblies in the market
Large slinger diameter of spindle, larger OD diameter of inner ring, smaller diameter of hub, which enhanced the stability of ball contact trail at big lateral force
WJB HD Hub Assemblies
Roll forming technology is only part of the overall enhancements WJB made to its hub assembly line. The brand has taken its hub assembly line to the next level with further improvement in overall design durability and performance improvements with the introduction of WJB HD Hub Assemblies.
For more information, please download the brochure from this page.
We have more than 850 SKUs of hub assemblies with more under developments.
Please don't just take our words for it, let us show you why leading distributors are switching to our program.